Welcome to the Ski School See. It's all about snow for us.
Already more than 100 years ago, in February 1903, the first skiing course in the Paznaun took place in See. This laid the foundation for the deep-rooted tradition of skiing in Tyrol and also the foundation for our Ski School See. Today, 100 years later, we are proud to be able to support you with our "snow-how" and happy to accompany you, while you're skiing, snowboarding, free riding or going on a ski tour.
We offer ski and snowboard courses for all ages and levels, both as group courses and private lessons. For the adventurers among you we offer guided ski tours & freeride adventures of the extra class.
Our children's ski race takes place every Friday at the end of our courses and as a highlight after a great holiday week. The award ceremony is then held in the groups and outdoors. We are happy when the children can prove their learning progress and their skills and the parents and ski instructors can watch proudly.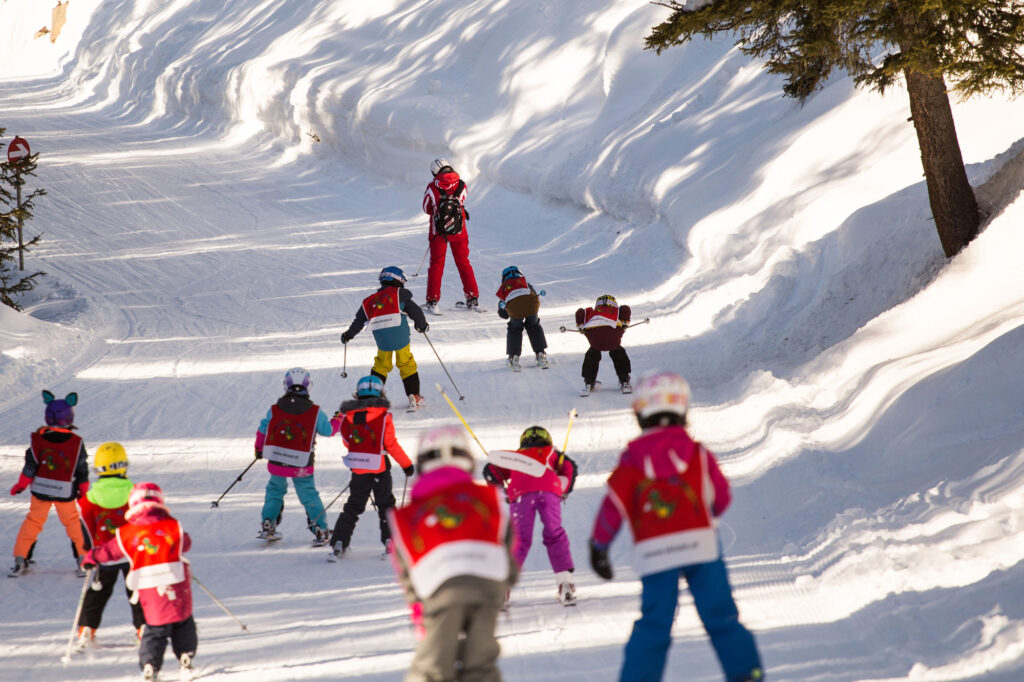 Simon Grünauer
Head of the Ski School See
State certified ski instructor and ski guide National snowboard instructor Cross-country skiing instructor - Level 1
Use your winter vacation in See in the Paznaun Valley to learn how to ski or snowboard, improve your carving skills or perfect your abilities in deep snow skiing. Our certified skiing and snowboard instructors use their charms and provide useful tips to help you make significant progress in no time and enjoy doing winter sports.
Trust in our competence and many years of experience – we are looking forward to you!
Our traces
...can be found in the snow and on Social Media.
Tyrolean family ski region Top slopes, first-class infrastructure, everything tuned to the needs of families: Quality-tested Tyrolean family ski regions hustle for an unforgettable winter holiday for parents and children. The whole region fulfills high standards, so that their guests can enjoy a carefree winter sports time. Skiing area, gastronomy, snow sports schools, ski rentals and accommodations are developed for recovery-looking families – this is guaranteed by the demanding criteria of the examined family ski regions. For the guests that means: Arrive, change and simply off into the snow – in such a way the winter vacation is pure joy.