Snowboard­courses
for adults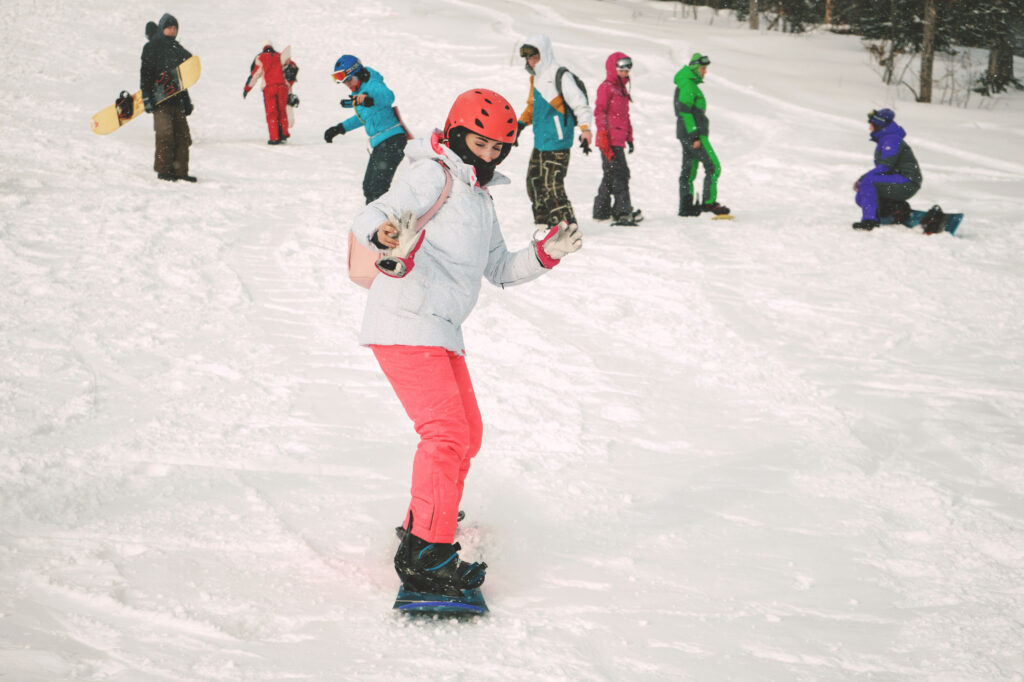 We also offer the perfect courses for those sports enthusiasts who prefer to stand one piece of wood instead of two. In our snowboard group course our competent snowboard instructors introduce you to the art of snowboarding slowly and with great sensitivity. Beginners learn their first turns and advanced boarders practice their skills and tricks in the snow park. Ready for exciting days on your board?
| Days | Price |
| --- | --- |
| 1 day | € 52,- |
| 2 days | € 99,- |
| 3 days | € 135,- |
| 4 days | € 160,- |
Duration: 2 hours per day
Beginners: 09:50 – 11:50 am
Advanced: 1:10 – 3:10 pm
Follow-up day from the 3rd day: € 29, – (min. 3 participants)
Private­ lessons
for adults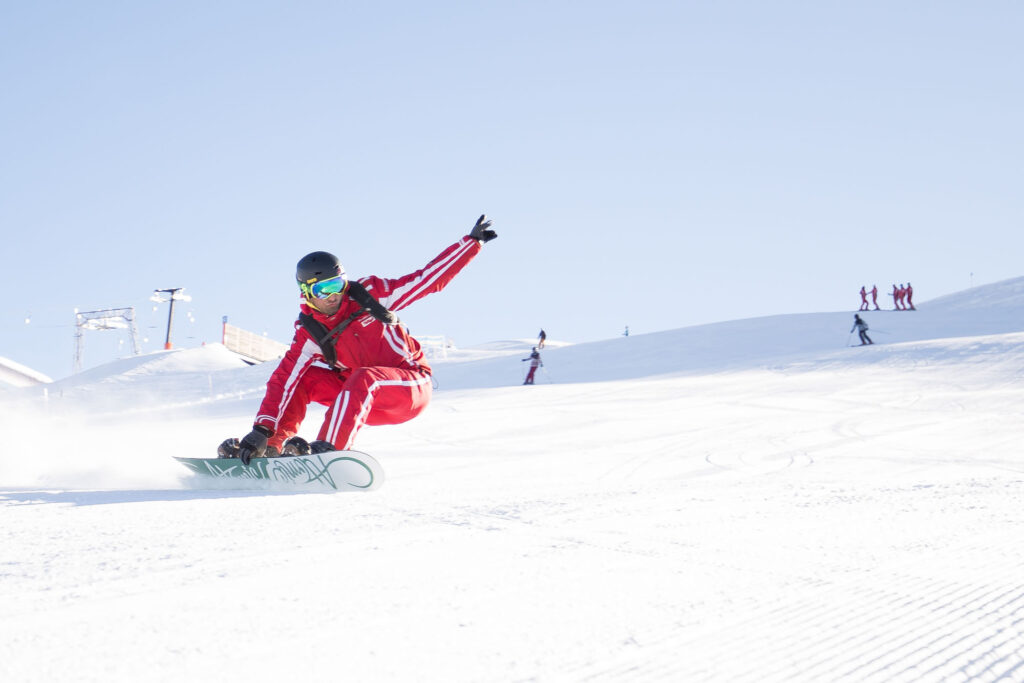 For all sports enthusiasts who prefer to learn snowboarding in a more personal atmosphere, we also offer private lessons at the See Ski School. The advantage is that the course can be adapted to your individual needs and abilities.
The quoted price is valid for one or two participants. There is a surcharge beginning with the third person. Private lessons can be booked for up to six people per teacher. Our private courses for children are also offered in German, English and Dutch.
| Hours | Price |
| --- | --- |
| 1 hour "Early bird" | € 70, - € 25, - Surcharge from the third person |
| 2 hours | € 140, - € 25, - Surcharge from the third person |
| 3 hours | € 198, - € 25, - Surcharge from the third person |
| 4 hours | € 252, - € 30, - Surcharge from the third person |
| 5 hours | € 294, - € 30, - Surcharge from the third person |
Course times:
1 hour "Early bird": 08:45 – 09:45 am
2 hours: 09:50 – 11:50 am or 1:10 – 3:10 pm
3 hours: 08:45 – 11:45 am or 12:30 – 3:30 pm
4 & 5 hours: Different time options possible